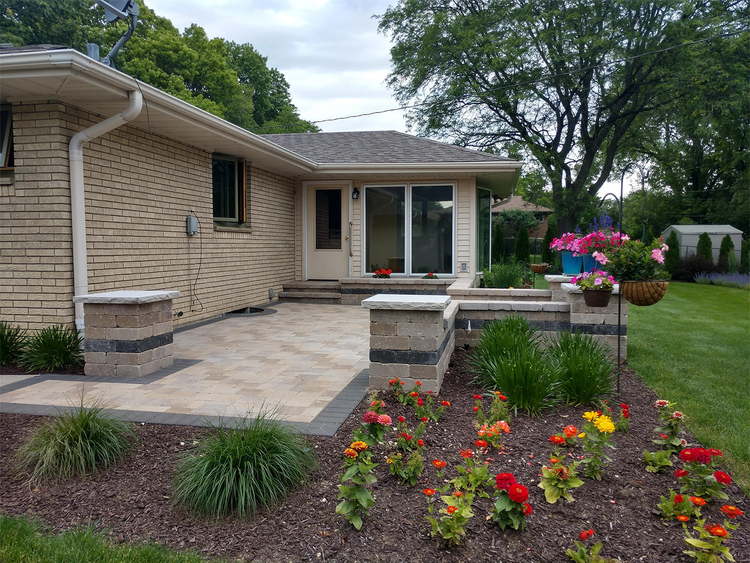 Residential Landscape Design Patio Walkway/Path Paving Brick Decorative Wall Concrete Brick Natural Stone Shrubs Flowers Trees
Our homeowner wanted an updated landscape throughout the property that included a small paved space to relax. The client also wanted a privacy barrier that consisted of something besides a row of trees.
To accommodate this request, we created a small patio using Belgard Mega Dublin pavers in Cotswold Mist with Weston Universal stone seat walls, also in Cotswold Mist, bordering the patio. The addition of seat walls created extra seating without sacrificing the gathering space. To create the privacy barrier, we planted emerald green arborvitae, which is designed to maintain the barrier throughout the entire year. The curvilinear landscape, edged with 12-gauge steel edging, created additional visual interest; it was filled with a mix of low maintenance perennials, shrubs, and trees, including hydrangeas, viburnums, ornamental grasses, azaleas, coneflowers, alliums, coreopsis, geranium, and wild indigo.
Only basic maintenance will be required on this landscape such as cutting back perennials in the fall and spring, pruning selectively on the shrubbery, and filling the landscape bed with mushroom compost and premium mulch.