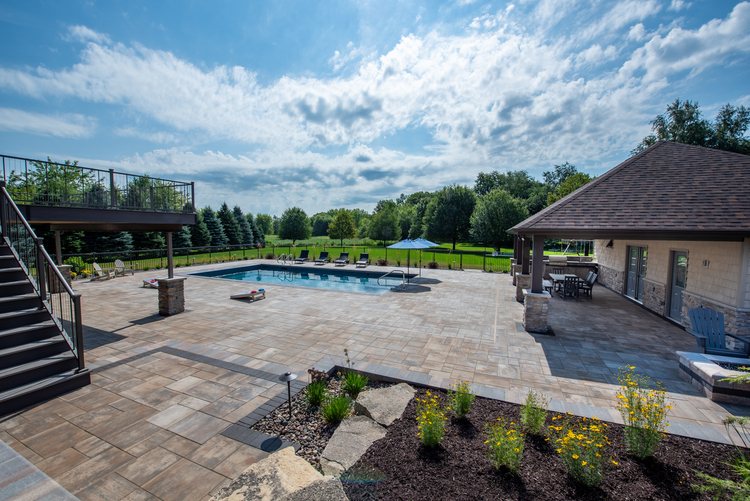 Residential Walkway/Path Retaining Wall Flagstone Landscape Design Shrubs Flowers Paving Brick Decorative Wall Concrete Brick Natural Stone Grill Landscape Lighting Fire Pit Patio
Creating a spacious design that included a firepit, outdoor kitchen, and lounging area around a pool was the undertaking for LawnCare by Walter at this beautiful residence.
Since the backyard had a slight slope, a small retaining wall was built that served as extra seating near the firepit. The area, while close to the other areas of entertainment, allowed for a certain degree of seclusion. This project entailed removing the existing pavers underneath the deck and replacing them with new ones that united all aspects of the patio.
In addition to the firepit, a linear gas grill kit was installed and the kitchen remained accessible to both the pool deck and pool house.
Products used in this job included those from Unilock and Kichler Lighting. Low maintenance perennials and shrubs complemented the area.